Home Gallery 1 Gallery 2 Gallery 3 Gallery 4 Gallery 5

Sheriff Clyde Calhoun
Oil on canvas
48"x60"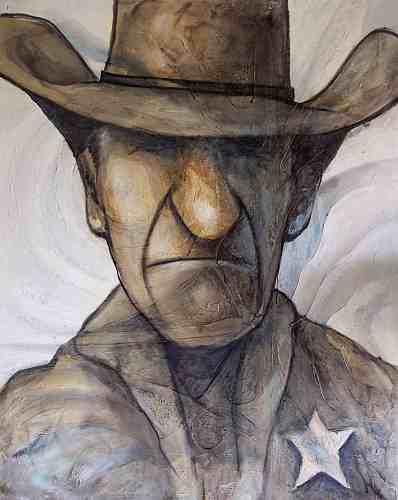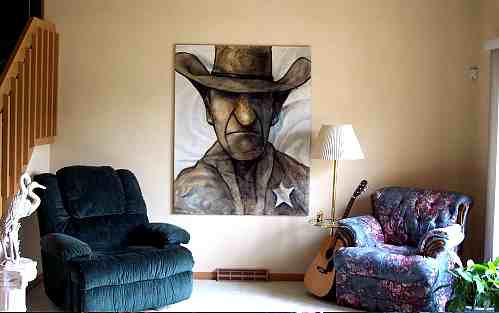 Clyde hanging in my living room.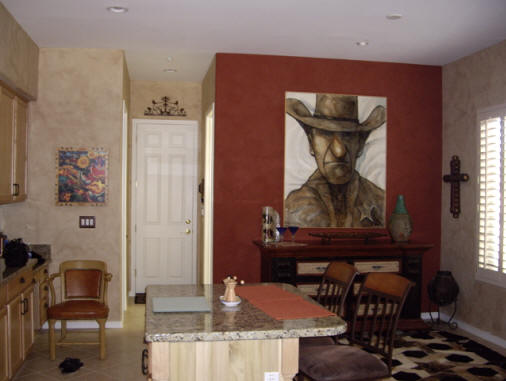 Clyde in his new home in Arizona.
Dave,
I thought you'd be interested to see where a couple of your wonderful Wild West paintings are hung. We recently saw your T.V. interview with Chrys Peterson. We then stopped by the American Gallery to see your work.
I decided to email you some photos when I heard you say your paintings "were like family" & you felt as if people "adopt" them rather than buy them. I just want you to know that we love them & they both hold a place of honor in our Arizona home. Also, Sheriff Clyde Calhoun is now hung just slightly crooked. Because a visitor to our home told us, " in Arizona all Sheriffs are a little crooked ! ! "
ha-ha.
Keep up the great work !!!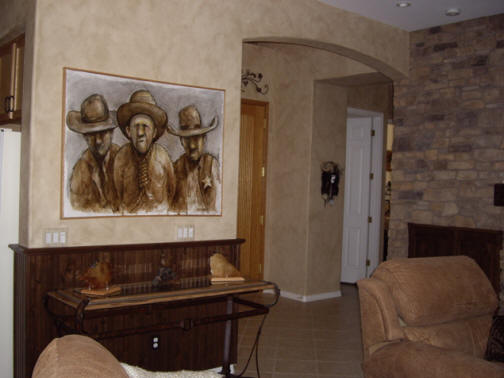 The Hangin' of Hector Hawthorn in Arizona
Gallery 1 Gallery 2 Gallery 3 Gallery 4 Gallery 5