Home Gallery 1 Gallery 2 Gallery 3 Gallery 4 Gallery 5

"Meanwhile, back at the mine"
33x54 inches, oil on canvas.

Ol' Sam Bob lead the sheriff back up to his claim from the
town that seemed in total chaos. Sam saw the man jump off the horse he
had stolen and run into the mine with the bags of money from the
stagecoach strongbox. "Careful, sheriff. He's got a shotgun!"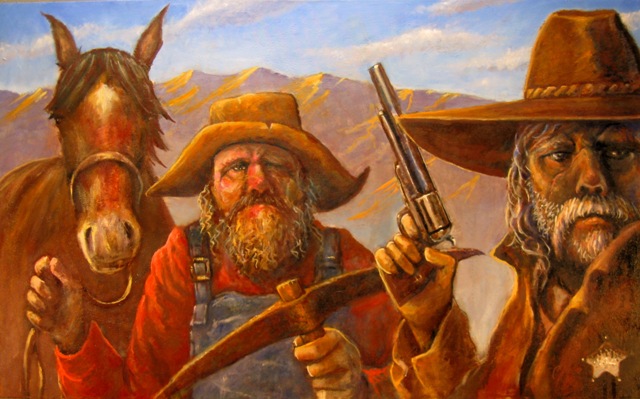 Home Gallery 1 Gallery 2 Gallery 3 Gallery 4 Gallery 5